Write Testimonial


Real Bride & Grooms – Real Testimonials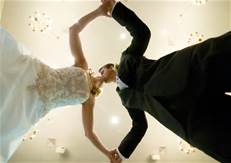 Hi lads just want to say a massive thank you for playing at our wedding on 28th of October in the Hillgrove from myself Sinead and 200 happy guests! The only thing getting us through all the nerves of the day was the thought of the Pink Champagne coming and you guys certainly didn't let us down. We had both been looking forward to having you play and everyone at the wedding were in total awe! You catered for all types of music and had everyone on their feet and letting themselves go after a stressful day! We got so much positive feedback from everyone and we are over the moon you played for us on our big day! Thank you for making us feel like rock and roll stars! We wish you lads even more success in the future and keep filling dance floors!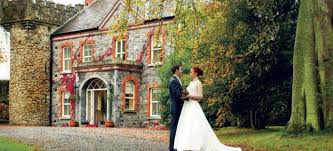 Hi Cahal and all the lads,
Just a quick message to thank you profusely for playing at our wedding in July. To say everyone enjoyed your music would be an understatement; from the first beat, the floor was full - and stayed full - all night. You played such a variety of tunes so that there was something for everyone and the atmosphere remained buzzing as we boogied the night away! Tanya doesn't feel like she fulfilled her bridal duties of chatting to all the guests as she spent the whole night dancing away to your brilliant music. We would recommend you to anyone and everyone. We are in no way surprised that you've won so many awards.
Thanks again for everything.
Best wishes,
Tanya and John Mc Ginn
Cathal,
Just wanted to say thank you again to the whole gang, you guys killed it. I had people on the dance floor constantly making eye contact with me across the floor to nod their ecstatic approval of the music.
My dad has been a majorly keen guitarist since the 60s and was so impressed with you guys (he was watching your guitarist for about 30 minutes) that he has insisted on paying for the band. He said you were 'consummate musicians).
Cheers lads, to me the music was always going to be the most important bit of the whole day, you didn't disappoint.
Hi Cathal,
I am sorry with the delay but I want to say thank you so much for a great job on the day!! The band was amazing! I have heard nothing but great reviews from all the guests.
I will happily recommend you to anyone who needs a band.
Thanks again, you guys were amazing and you really did keep the dance floor full!
Thanks again,
Labhaoise
Hi Cathal,
I just wanted to email you to thank you and the guys for such a wonderful evening at our wedding back in Feb in the Lyrath.
A huge thank you to Malcom & Enda for the performance at the drinks reception. They were great, and everyone was very complimentary of the performance.
And a massive thank you to you all for the evening reception!!! You guys were fantastic!!! You had us all up dancing all night. I have received so many compliments for you guys from all our guests. They loved the banter, and the fact that you got both myself and Stephen up to sing! My legs were so sore the following day from all the dancing. And you even got Stephen up dancing! Which is an achievement in itself.
I can't thank you guys enough for the evening. You made an already special day even more magical!!!
Kind regards,
Mary & Stephen
Hi Cathal
Oliver and I just wanted to send you a quick email to thank you so much for playing at our wedding! You were absolutely fantastic and absolutely the talk of the day after the wedding, everyone was so impressed with the range of songs and the quality! Thanks so much for helping make our wedding a night to remember!
All the best
Zarah and Oliver
Hi Cathal,
Just back from honeymoon and back in work unfortunately. Just want to email you to thank you so much. You are amazing. I have not danced that much in ages. I had pains in my legs for a week later from the amount of dancing that I did. I was a happy bride and don't think I came off the dance floor unless it was for a break. Our guests and there was plenty of them have nothing but great things to say about you all. they said it was a long time since a wedding band was that amazing that the night just flew and they wanted to stay dancing. The transition from band to Dj was seamless. You were very accommodating to those who wanted to request a song and also getting myself and anthony up to sing and be part of it was great. I never got a chance to say it on the night but thank you for learning our song. It made all the difference. You are an amazing group of lads and so talented, delighted that we had you as our wedding band. You made a bride and groom very happy. Thank you from the bottom of my heart and wish all of you the very best in your future gigs.
Natasha
Hi Cathal,
Just want to say "THANK YOU" to you and the band for the brilliant evenings entertainment that you provided for us last Saturday.
All my guests were highly impressed with ye, as well as the hotel who asked for your name and number to have on file.
You really helped make the evening enjoyable and memorable and delivered a top notch performance and service.
Kind Regards,
Brian & Edel.
Alin & I would like to thank you and the guys for an absolutely amazing night last Thursday in The Millhouse and also for our pre-dinner music (the bit I heard was great!). You were extremely professional to deal with from the start and always quick to respond to our queries. From the minute you started playing last week, all our guests were raving about how brilliant you were (as were we...but we already knew how fantastic you'd be after we saw you at several showcases). I didn't leave the dance floor all night & I've never seen Alin throw so many shapes in my life!! You certainly live up to your title of Wedding Band of the Year 2015 and we will be recommending you to everyone. Wishing you every future success.
Best wishes,
Amy & Alin
We would just like to say a big thank you to Cathal and the lads for playing at our wedding on the 7th of may 2015. From the start Cathal was very professional and quick with any queries or questions we had. The dancefloor was full all night and cathal and the band got everyone involved. We couldn't have asked for a better band and they really made our night one to remember. We would highly recommend them to anyone. Thanks again lads.
Edel and Nathan x
---
Please submit your testimonial